Millard Fillmore's Bathtub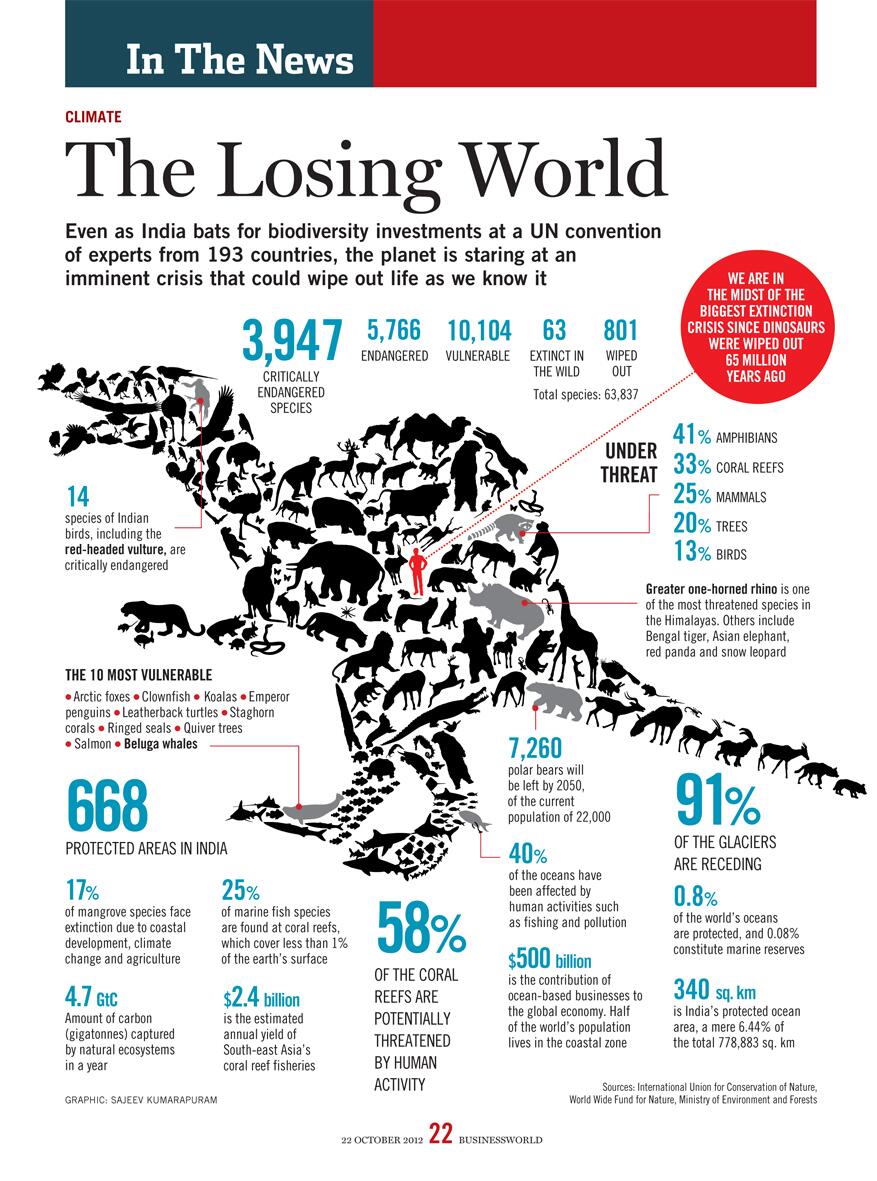 BusinessWorld infographic
From BusinessWorld, a publication in India:
Even as India bats for biodiversity investments at a UN convention of experts from 193 countries, the planet is staring at an imminent crisis that could wipe out life as we know it.

Compiled by Yashodhara Dasgupta

Click Here To Download Infographic

Sources: International Union for Conservation of Nature,
World Wide Fund for Nature, Ministry of Environment and Forests

Graphic: Sajeev Kumarapuram

(This story was published in Businessworld Issue Dated 22-10-2012)
– See more at: http://www.businessworld.in/news/business/environment/the-losing-world/570570/page-1.html#sthash.mmSk4DDw.dpuf
This would be a good poster for geography, biology, general science and world history courses. Can your drafting class print this out for you in poster format?
When all of the "coal mine canaries" on Earth die out, how much longer have humans left to live on Earth?
What hope have we, with yahoos like this leading us in Congress?
ven as India…
View original post 183 more words